The MoveCare project has started! Javier Gonzalez, Cipriano Galindo and Francisco-Angel Moreno attended the project Kick-off Meeting in Milan in mid-January. Two intense days of presentations, talks and brainstorming to start the ambitious tasks included in MoveCare. The partners found a great opportunity to gather in the University of Milan and exchange ideas, concerns and collaboration plans for the next months. Thanks to Alberto Borghese for his hospitality.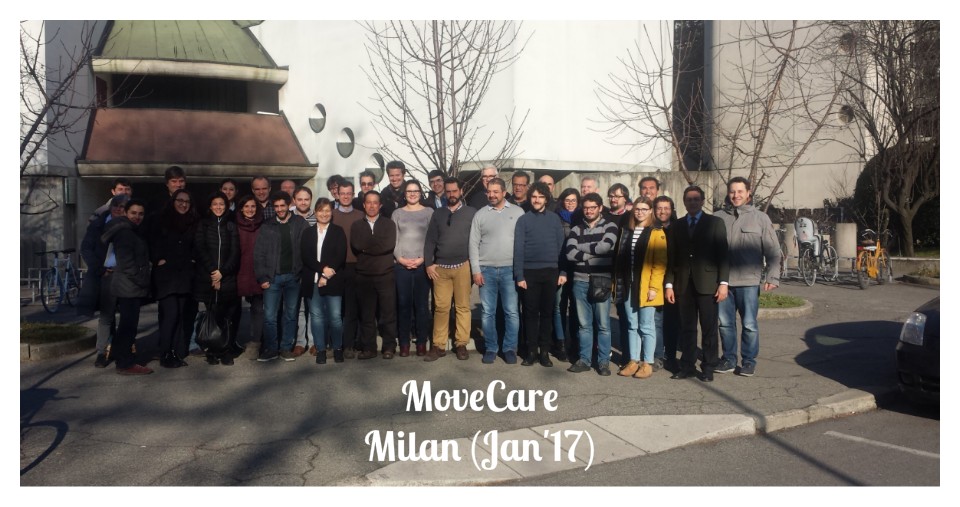 MoveCare group photo.

Some moments of the Kick-off Meeting.