The first edition of the IBIMA-Divulga awards, bringing together the best papers published during 2017 within the Institute of Biomedical Research in Malaga, was celebrated last May 2018 in Málaga. This act was inaugurated by the Deputy Councilor of Health, together with the Vice-Rector for research and transfer of the University of Málaga, and the scientific director of IBIMA.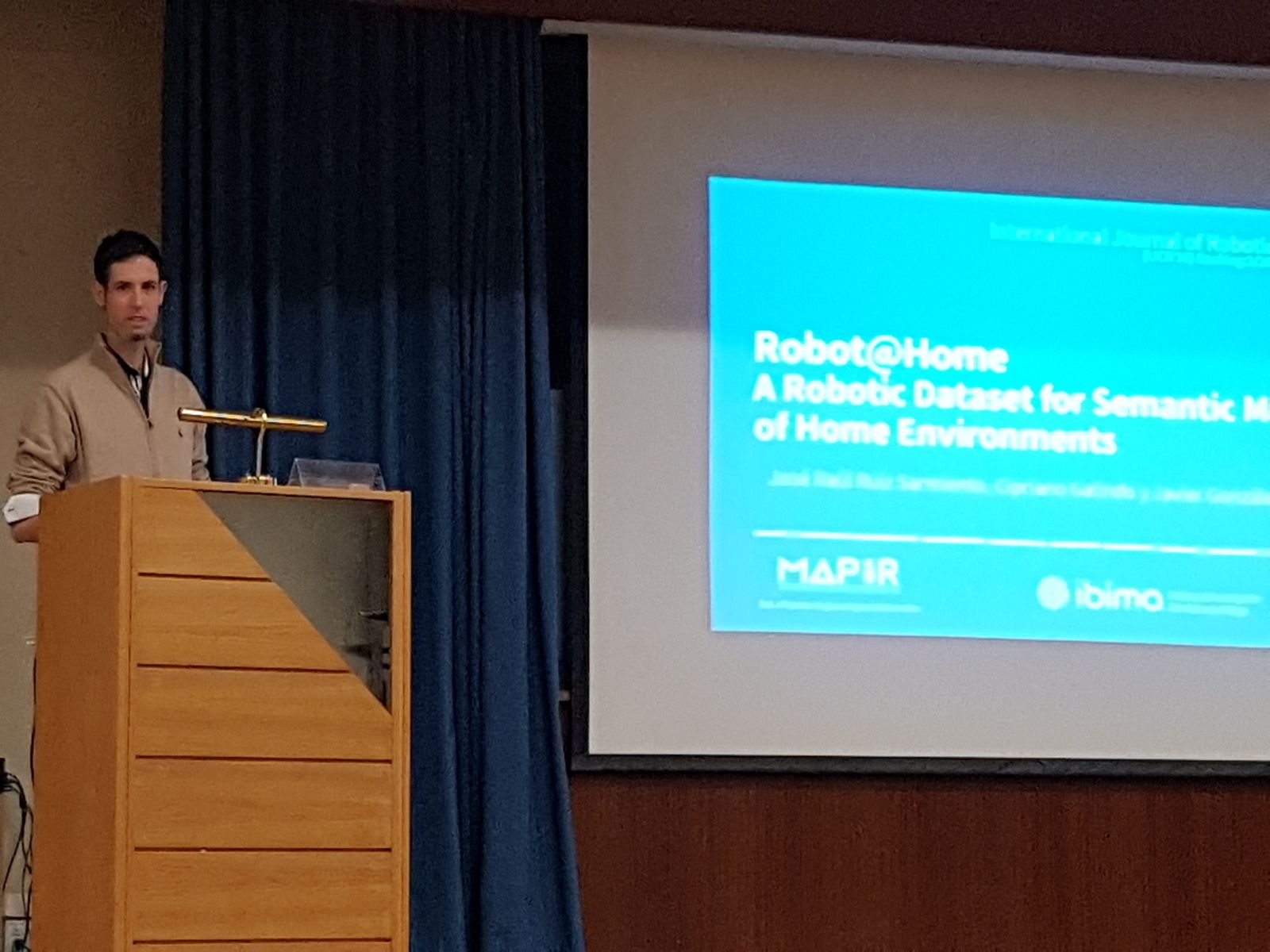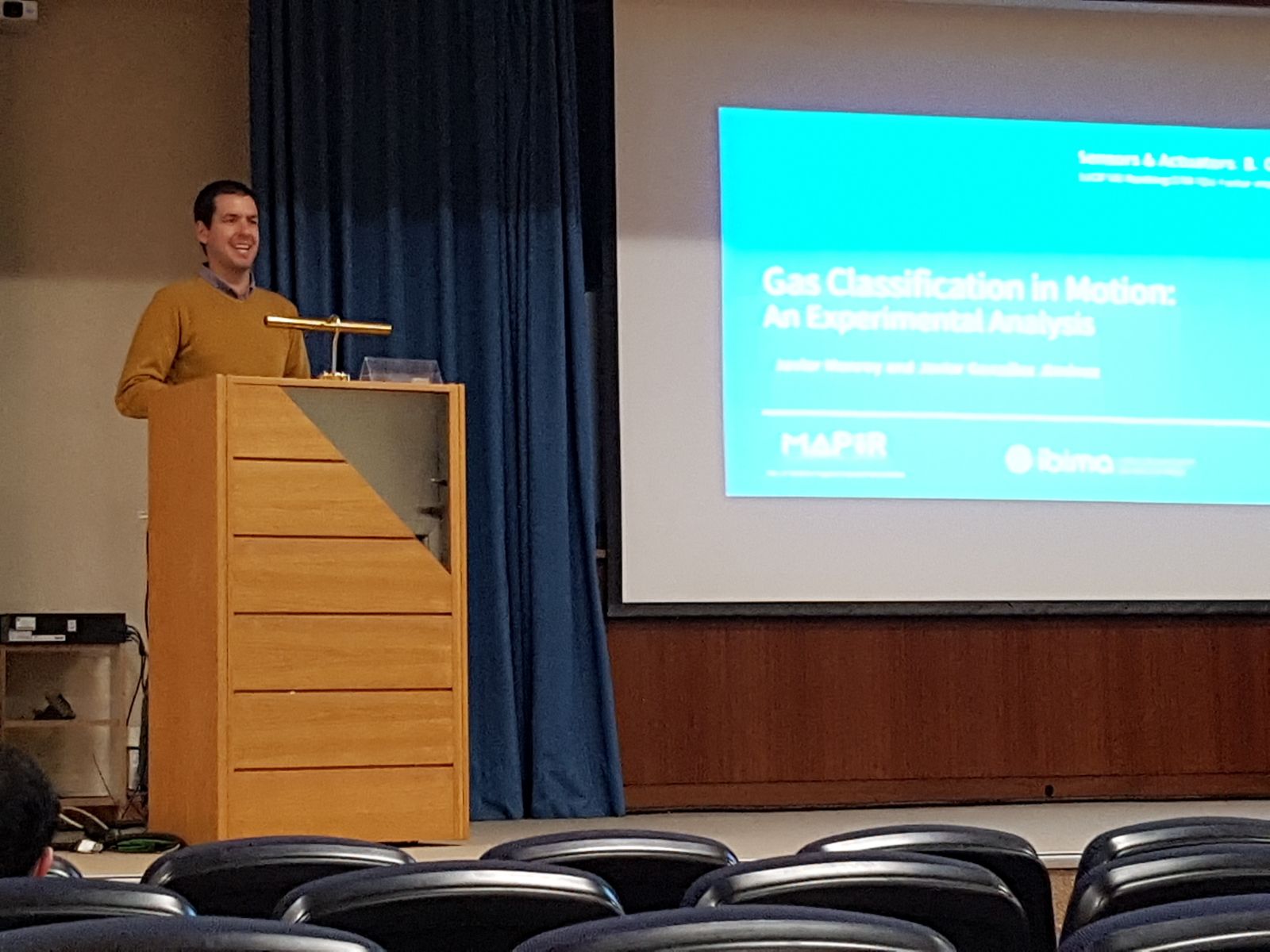 J. Raúl Ruiz Sarmiento and Javier Monroy during the exposition of their nominee works.
MAPIR was nominee with two papers which where presented by Javier Monroy and J. Raúl Ruiz Sarmiento. After deliveration of the jury, Javier Monroy won the third accessit with the paper Gas classification in motion: An experimental analysis", published in the journal Sensors and Actuators B: Chemical.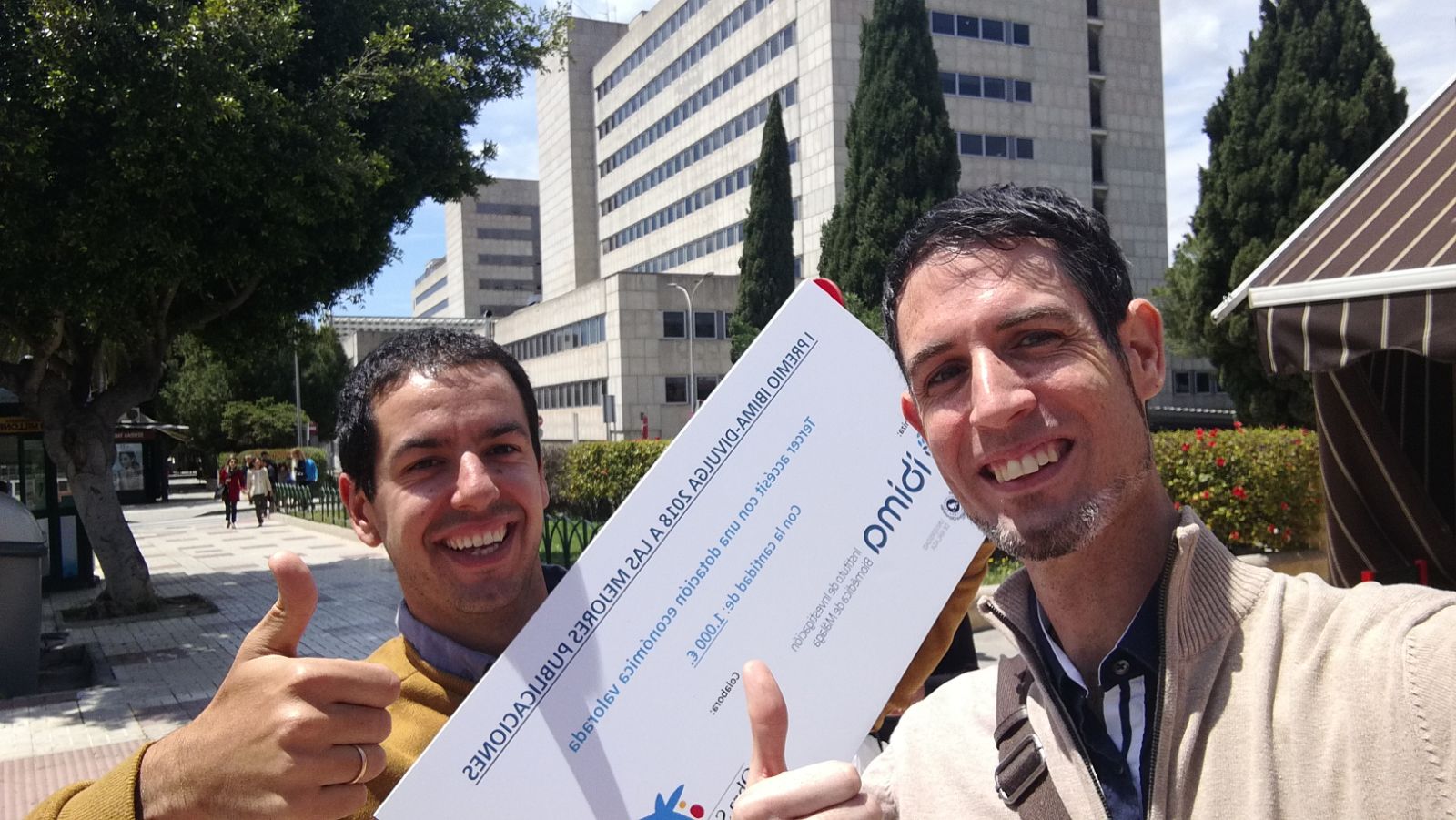 J. Raul and Javier celebrating the award.